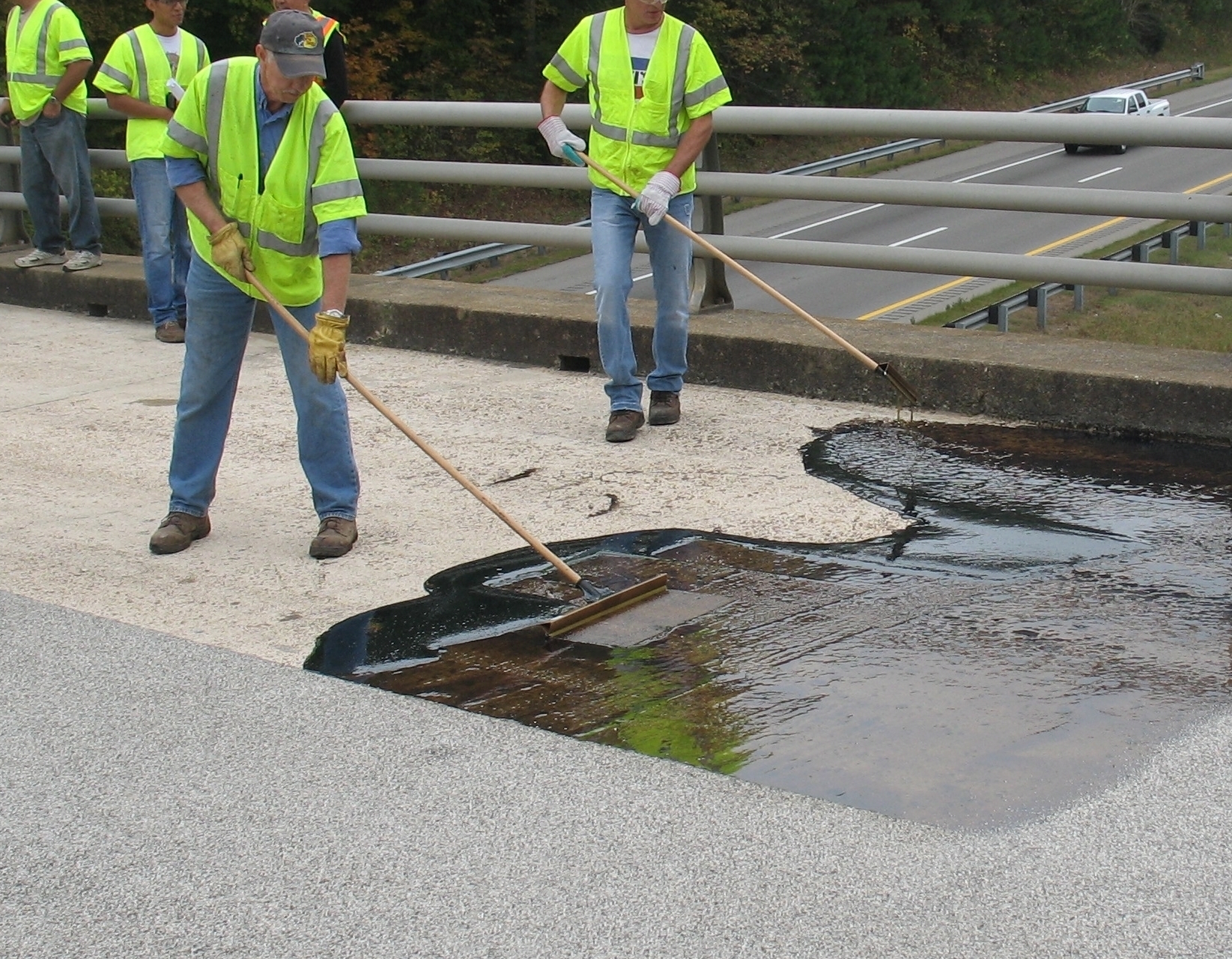 T-523 Low Viscosity Epoxy Concrete Crack Sealer is formulated with the same technology as 526 Multi-Coat Thin Set Epoxy Polymer Overlay Resin. Both products have a highly successful, 20 year track record for their incredibly efficient roofing and anti-skid overlay with deicing capability.
T-523 and E-Bond 526 have helped to reduce or prevent frost and ice formation on over 12 million square feet on bridges and parking decks across the United States and Canada.
There are thousands of bridges with T-523 or 526 epoxy in place, that have been exposed to extreme weather conditions for over 15 years of service life that still maintain waterproofing integrity indicated by low levels of chloride ions.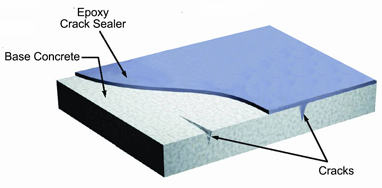 Features and Advantages
Deep Crack Penetration
Low Viscosity (<100 cPs)
Moisture and Chloride Resistant
Where to Use T-523 Epoxy Crack Sealer
As a topical application on porous and/or cracked concrete to restore structural integrity.
For bridges, parking garages, horizontal decks, patios, driveways and other structures exposed to foot and tire traffic.
As a penetrating sealer to protect sound concrete against water absorption and chloride-ion intrusion on both interior and exterior above grade surfaces.
For gravity filling of free cracks, reconsolidating distressed areas and strengthening of weak and porous concrete substrate.
T-523 material stands out as a cost effective solution for today's projects with very limited construction hours.
Transpo Industries, Inc. is the Distributor for E-Bond 526 in the following States:
AL, AK, CT, DE, GA, IN, IL, IA, KS, KY, LA, MD, ME, MA, MN, MS, MO, MT, NE, NH, NJ, NY, ND, OH, OK, OR, PA, RI, SC, SD, TN, TX, VT, WA, WV, WI
.