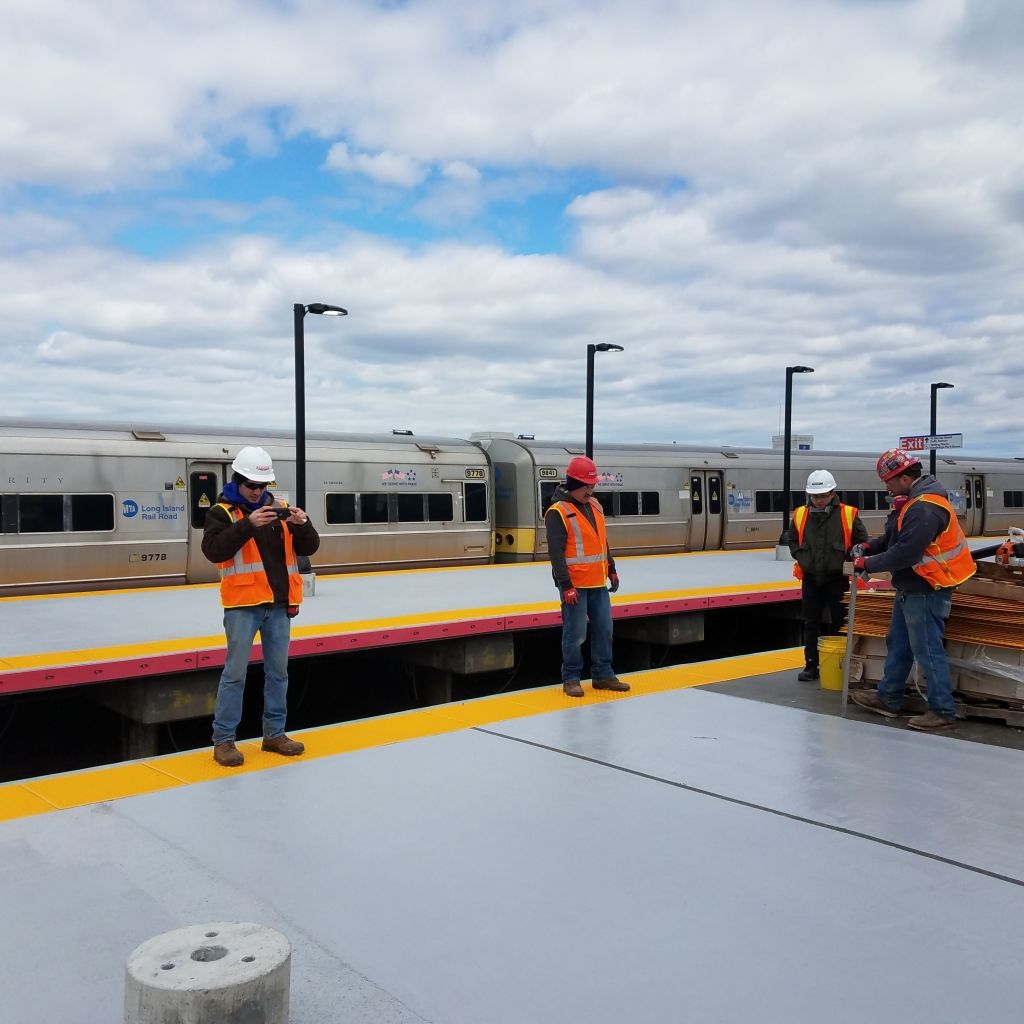 Train Platforms
It's a common site: people waiting for the train, looking down at their phones or feet … and noticing the platform they are standing on. In a Bloomberg article about the state of U.S. transit (being so bad), we are taken through a timeline of the rise, fall, and questionable maintenance of a mediocre system. What is striking is the age of most mass transit systems. The article notes "The Age of Rail" from 1850 to the 1930s and states, "Much of New York City and Philadelphia's subways, Chicago's 'L,' and Boston's 'T' were built in this era." Think about how old some of that infrastructure is. The next push for transit work is dubbed "The Transit Revival" from the 1960s to 1980s. While there are some advancements from the 1980s to today with commuter rail and light rail builds, the vast majority of the infrastructure is very dated.
Consider that from a structural integrity and aesthetic perspective. It's not uncommon that one of these conditions will expose the other's need for rehabilitation. And even if an aesthetically compromised train platform is not indicative of a structural integrity issue, it's motivation enough to repair it. Multiple issues, such as cracks, holes, and unlevel "ponding" spots, can be easily corrected and repaired, offering complete rehabilitation of your concrete surface.
[PRODUCT NAME] will repair platforms and leave concrete surfaces looking new and safe with a weather-resistant, chemical-resistant, durable surface with a customized look and friction based on project specifications.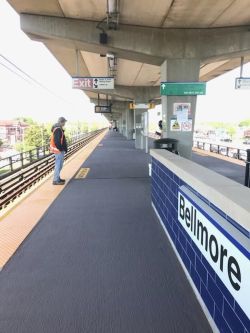 LIRR Eight Stations Project – consists of coating the Hicksville, LIRR Eight Stations Project – consists of coating the Hicksville, Wantagh, Port Jefferson, Merrick, Bellmore, Ronkonkoma, Syosset and Lynbrook Station platforms with Color-Safe. Merrick and Bellmore (stations 4 and 5) were completed in June with a custom shade of warm gray. All the previous projects used their standard cool gray 6c.