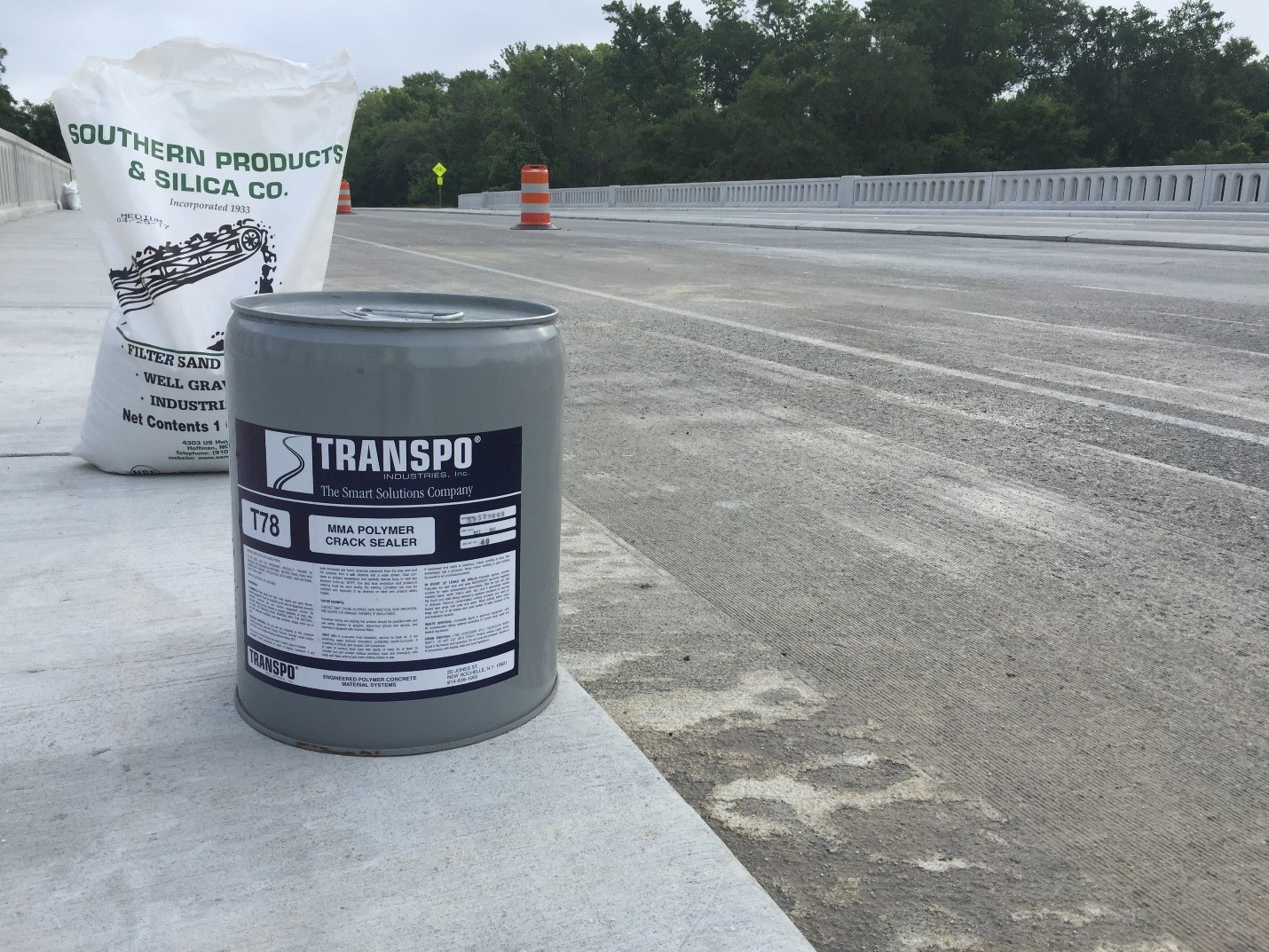 For many years we, at Transpo® Industries, have enjoyed working with Southeast transportation safety agencies, and this summer we were able to enjoy both of the Carolinas to the fullest. The Carolinian shores are known for their seasonal splendor and we were thankful to be given the opportunity to help beautify and safeguard the roads that get people there.
Highway 70 Bypass Bridge: We joined forces with the North Carolina Department of Transportation in putting down our T-78 Polymer Crack Healer/Sealer to seal the entire bridge deck. This not only repaired existing cracks but it also ensured the bridge will stay crack-free for summers to come.
Cooper River Terminal: A bit more south, we were happy to work with the South Carolina State Ports Authority in Charleston in sealing the pass with both T-78 Polymer Crack Healer/Sealer, and installing our Color-Safe Grey pavement marking resin. The Color-Safe resin will not only protect the terminal going forward, but will also stay bright no matter the weather conditions.