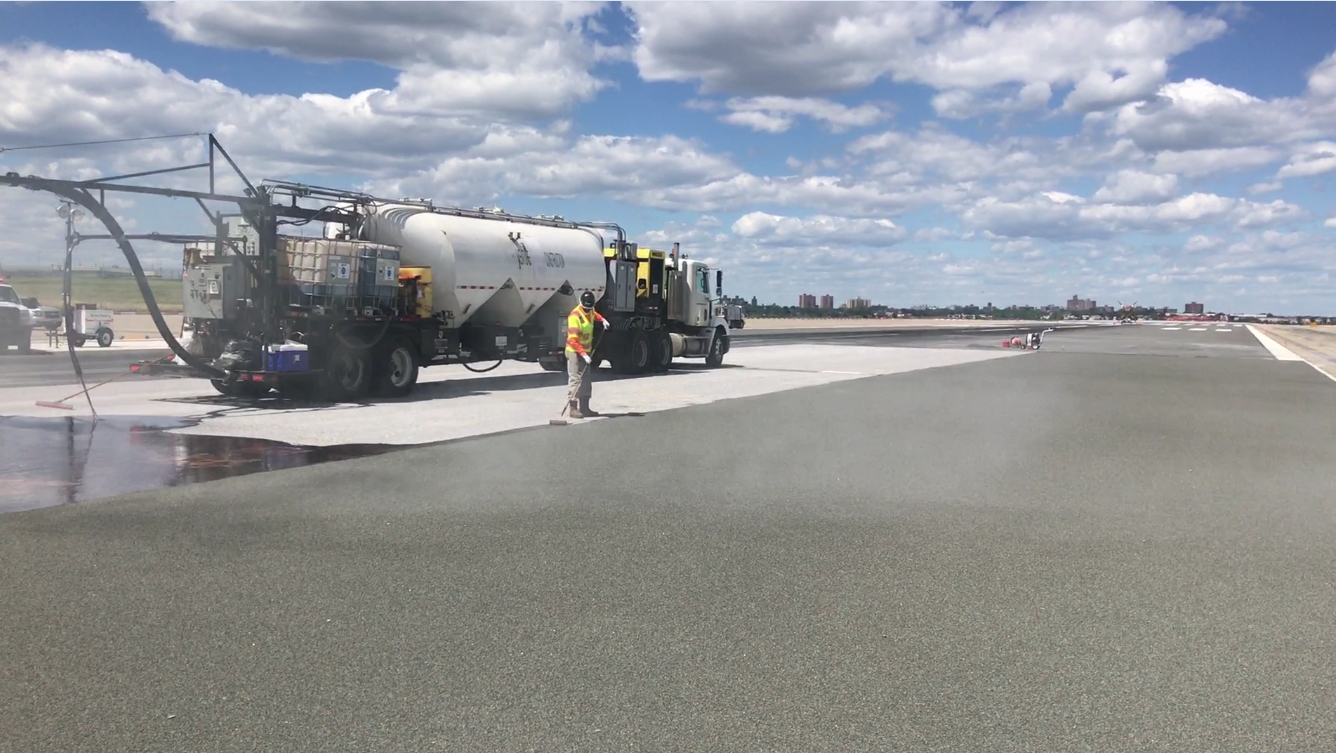 For over a year extensive repairs and construction have been ongoing as part of a $4 billion project to preserve and remodel LaGuardia Airport. In cooperation with this massive undertaking, the Port Authority of NY and NJ reached out to Transpo® for transportation safety supplies for both runway maintenance as well as pedestrian safety efforts.
The runway is one of the center points of any airport, and given the extreme amount of traffic LaGuardia sees annually the Port Authority of NY and NJ wanted the most durable and resilient options available for repairs. It is with no surprise they chose Transpo®'s T-17 Patching coupled with the E-Bond 526. The T-17 Patching is renowned for being extremely hard-wearing, while the E-Bond can withstand staggering weather conditions and is skid preventative. E-Bond is an anti-skid high friction surface treatment that reduces accidents and fatalities by improving breaking distances as well as decreasing skidding and hydroplaning.
Additionally, as in 2016 alone the airport saw more than 29 million travelers, walk-way and pedestrian road-way safety was a huge focus. For this, the authorities looked to Transpo®'s Step-Safe ADA Detectable Warning Tiles and Mats to ensure the crosswalks were clearly marked no matter what the New York seasonal climate might throw.